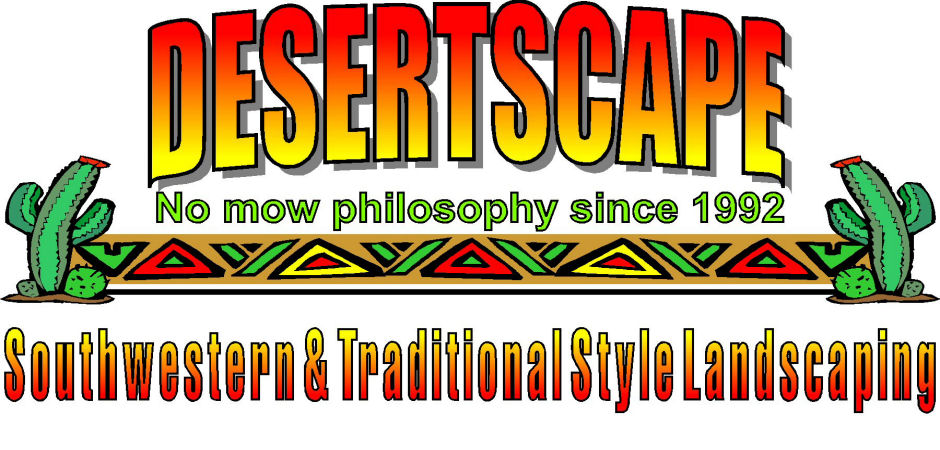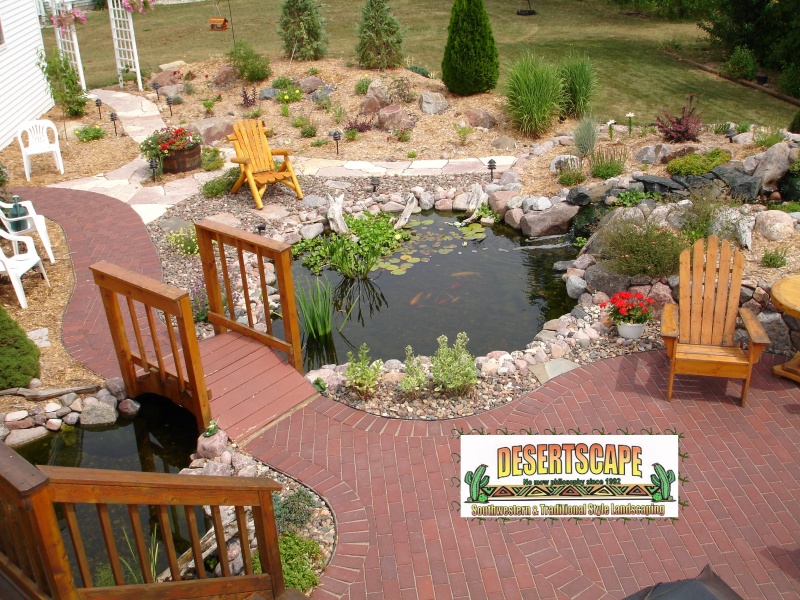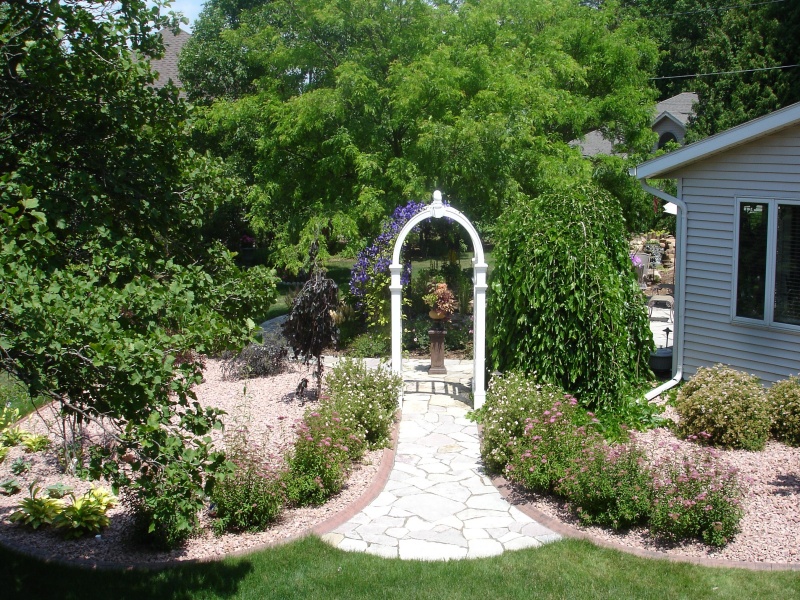 After your home has been built and the lawn has been established we help you with the finishing touches, Desertscape specializes in the finishing aspects of your yard and the theme gardens conceived from your imagination.
Whether it's a Rock Garden, Succulent Garden, or a traditional landscape planting around your home, Desertscape uses Xeriscape principles
for almost every installation.
Xeriscape is based on seven water-wise landscape principles:
Planning and Design.
Soil Improvement.
Practical Turf Area.
Efficient Irrigation.
Mulch.
Low Water-Use Plants.
Appropriate Maintenance.
By applying these principles to your landscape, Desertscape is able to offer the lowest maintenance landscape possible. By selecting plants based on similar growth requirements, ease of care and by how long each plant will survive once established. Desertscape is able to provide the customer with a beautiful, low maintenance and long lasting landscape.
What is Xeriscape?
Xeriscape - From the Latin term "xeric," meaning "dry," xeriscaping focuses on implementing low-water-use and native plants that will tolerate drought conditions or limited-water situations. Xeric landscapes minimize turf area by replacing it with low-water-use plant beds and hardscaping elements that require no water at all.
Why Xeriscape?
Most areas around the country, at some point, will experience extended periods of drought.
Wisconsin

is not exempt from this reality. Plants located in traditional landscapes that are not watered on a regular basis will be severely affected. A properly designed xeriscape landscape uses plants that are as lush looking as any traditional landscape planting. All over the country, xeriscaping is becoming a more popular option for people who want to maintain their eye-catching landscapes while lowering their water use by as much as 60%. Protect your landscape investment by drought-proofing it.